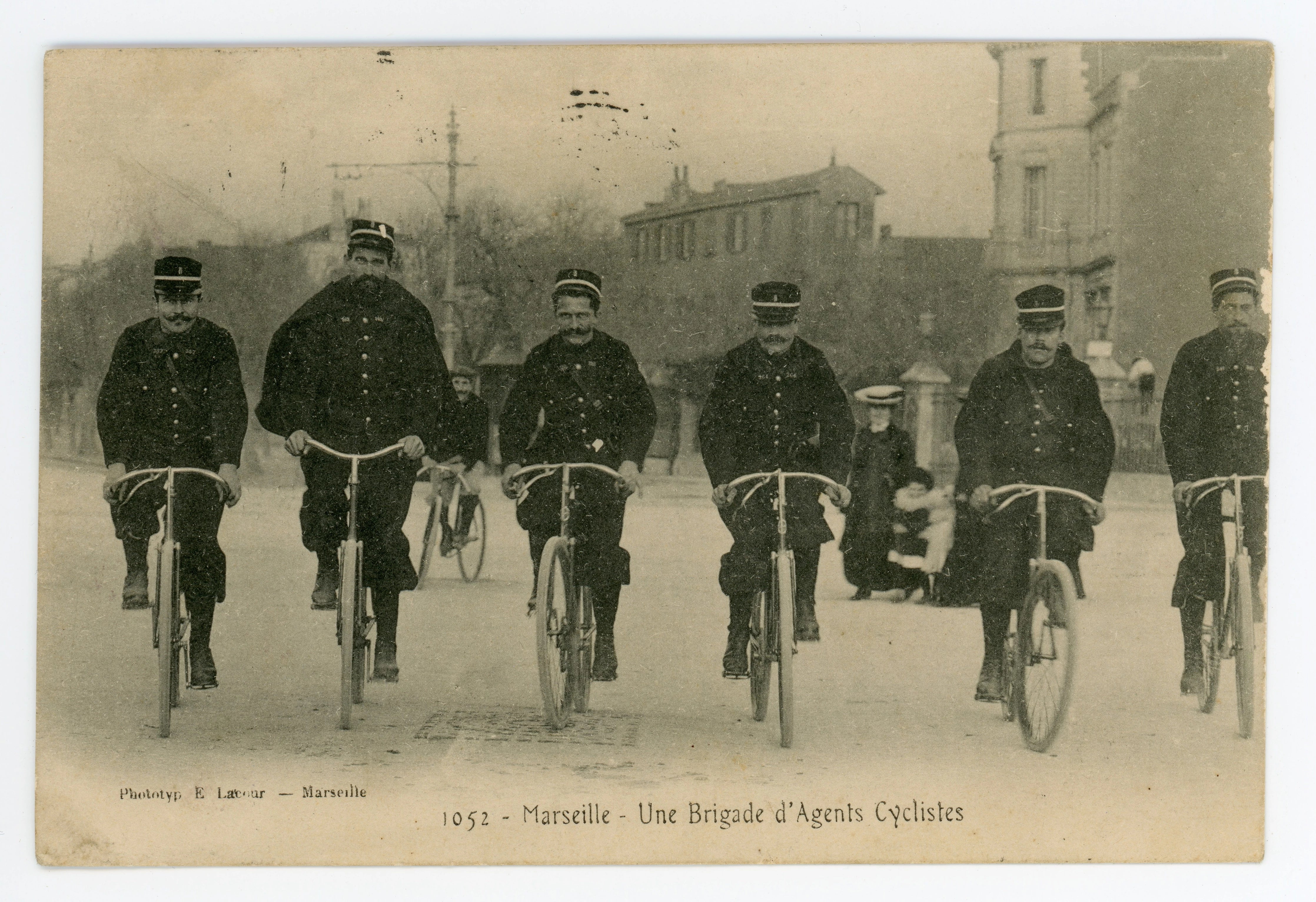 France General
France embraced the golden age of postcards (1890-1915) like no other country. The first postcards originated in France in 1870, by the late 1890's their popularity exploded throughout France and their colonies around the world. France was a leading seller postcards globally until their popularity waned in the early 1920's with the advent of the telephone replacing it.

Sur La Plage
The area of Northern France, Normandy and Hauts-de-France served as a tourist destination to escape the stifling heat of Paris during the summer months. Only a 3.5 hour train ride from Paris, allowed vacationers to flock to this area and enjoy the sea and the cool ocean breezes of the Normandy and the Pas-de-Calais area.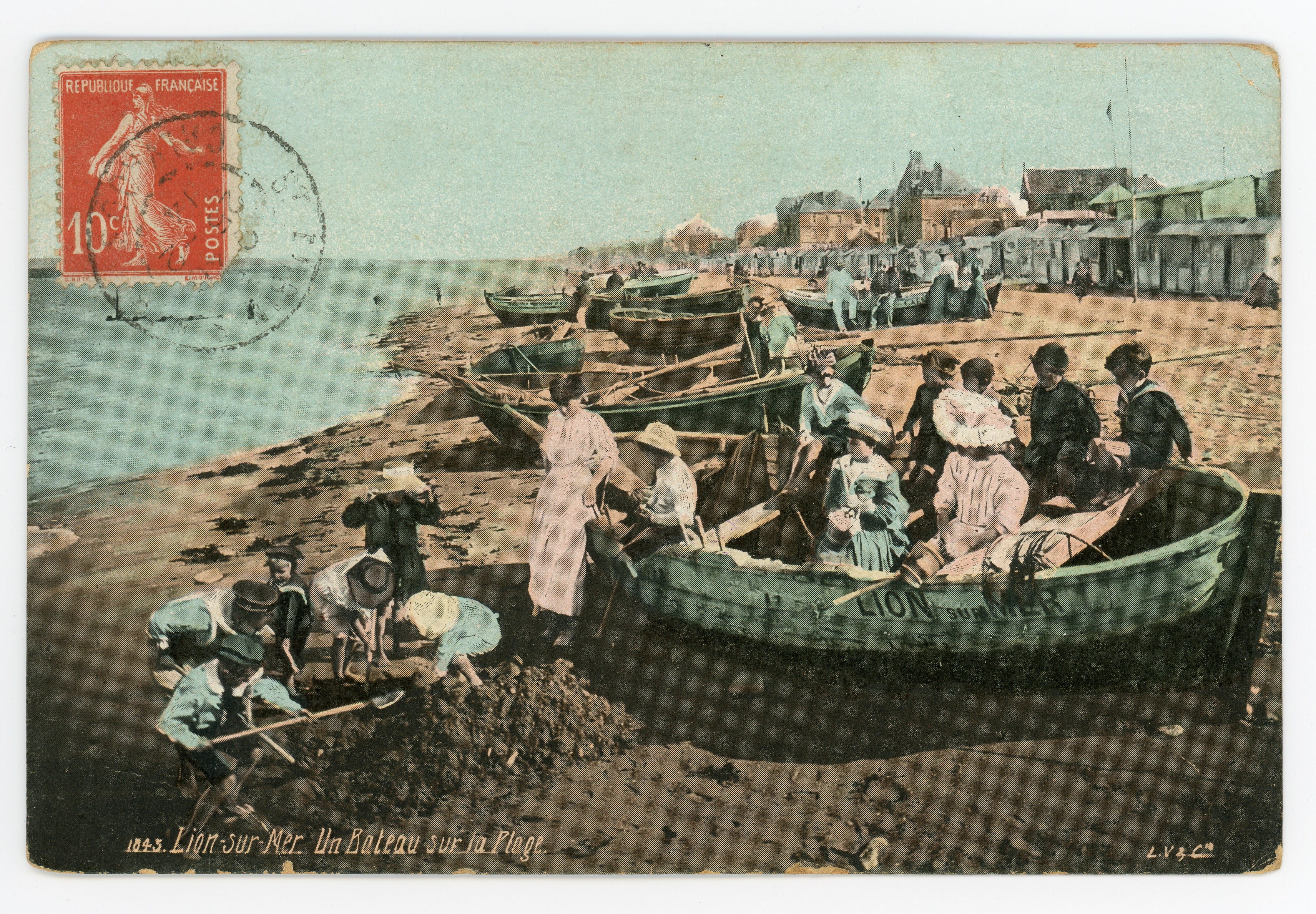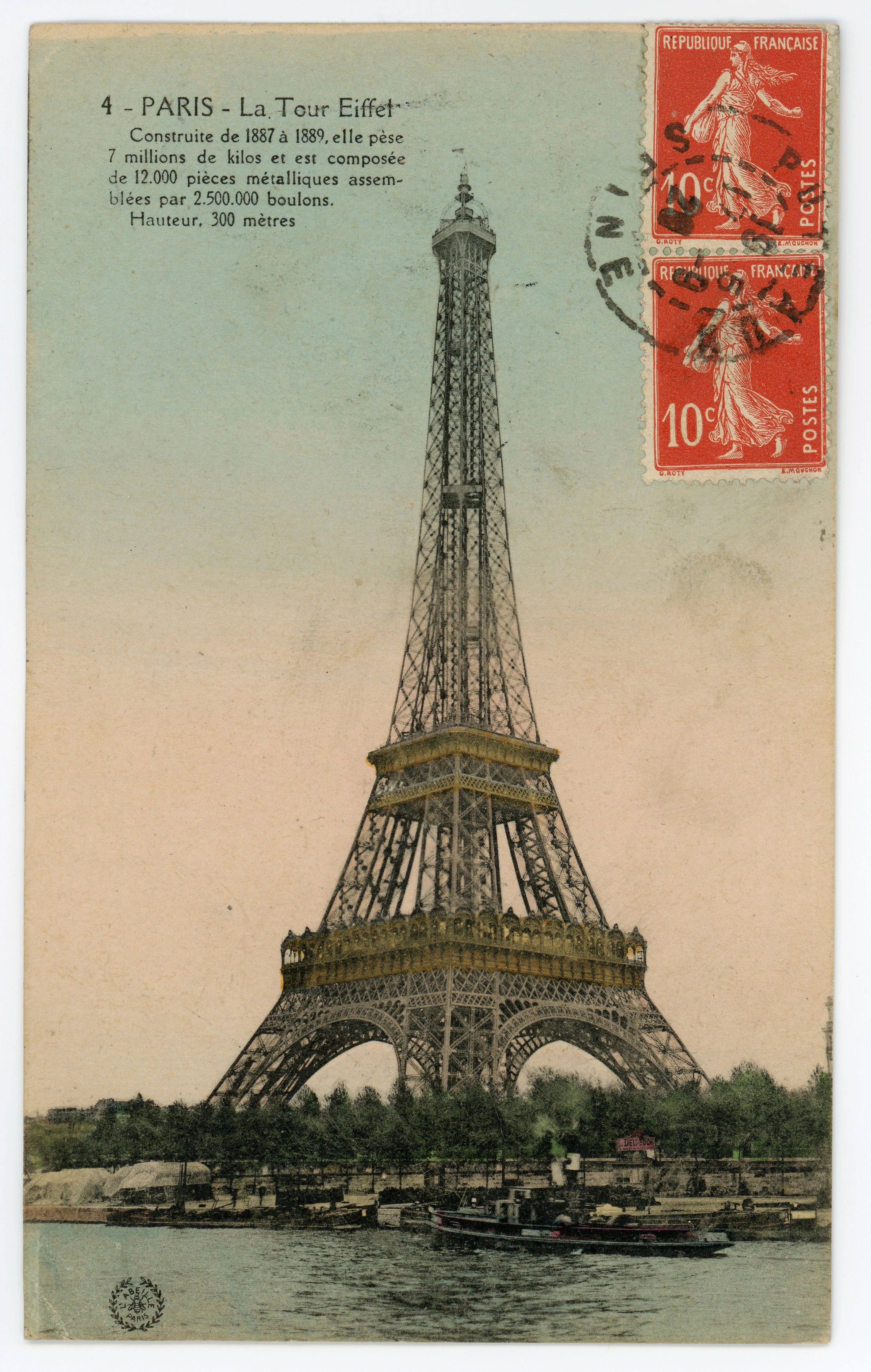 La Tour Eiffel
The Eiffel tower is one of the most recognized man made structures in the world. It opened to the public on May 15th 1889 for the International exposition to celebrate 100 years since the French revolution. It is without question the most iconic landmark in all of France.
Carnaval De Nice
The Carnival of Nice was the first major carnival globally. Originated in 1294, refined in 1873 it precedes the Rio Carnival and Mardi Gras. This event is held every February on the French Rivieria that draws millions of people each year to attend its festive atmosphere, floats, masquerades and completions.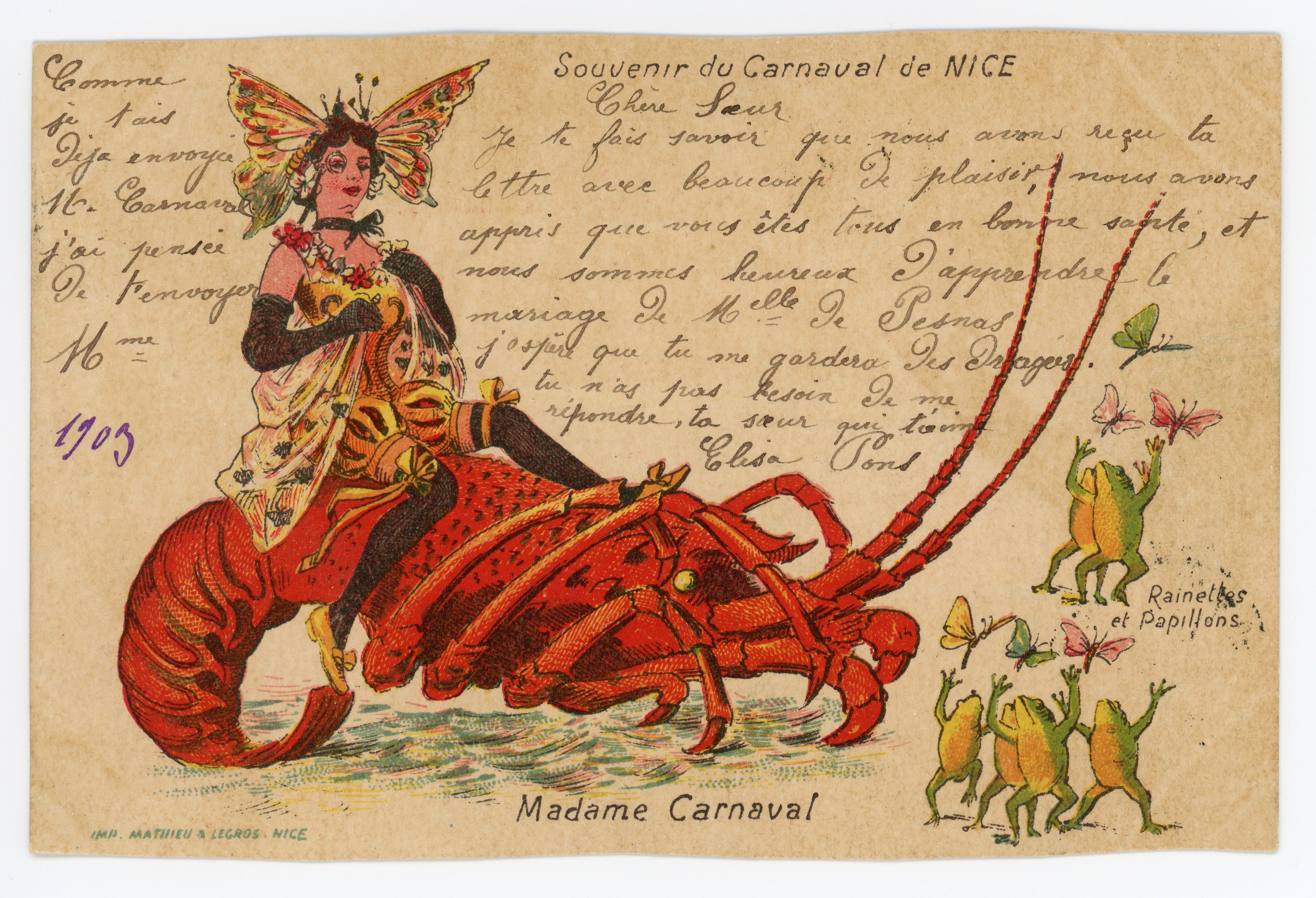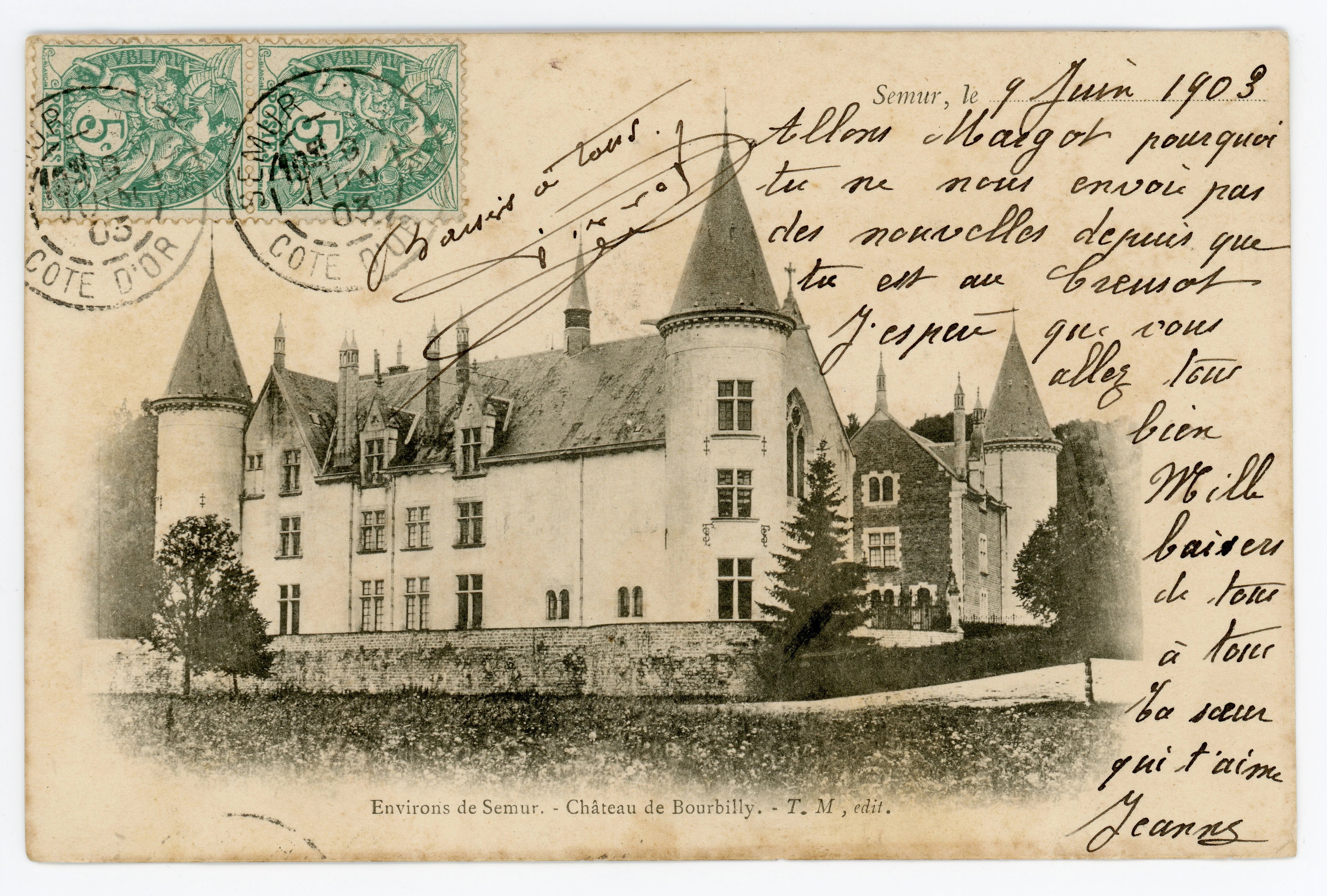 Chateaux de France
France holds over 40,000 chateaux throughout the country! which served its nobility and upper class society for hundreds of years. They are a testimony to the wealth and beauty which once prevailed within its borders.
French Advertisement
The French advertising collect provides a variety of postcard ads that prevailed from the past century. From the French national railway that commission destination adverts with stunning art work, to all types of publicity of products and events.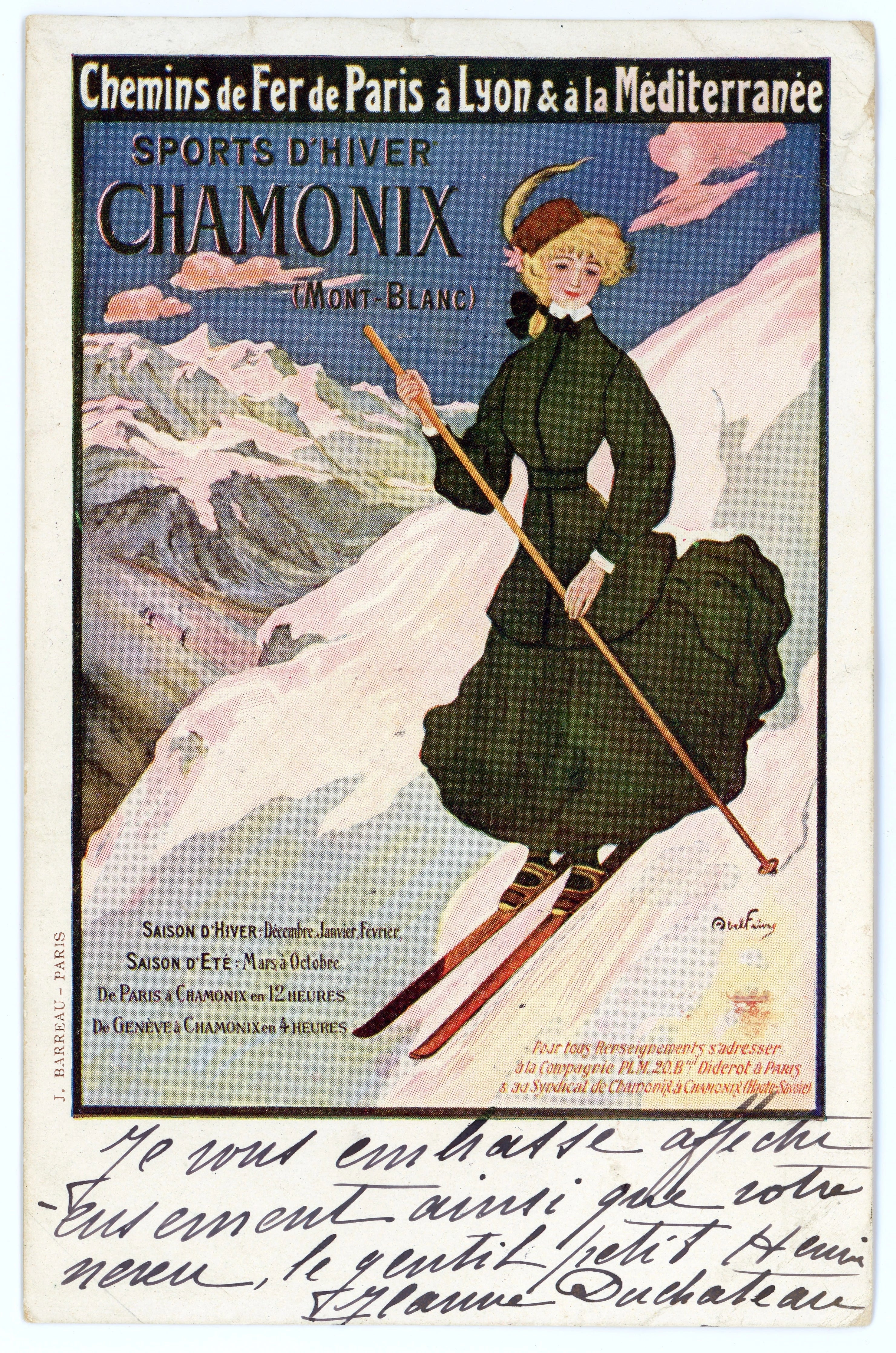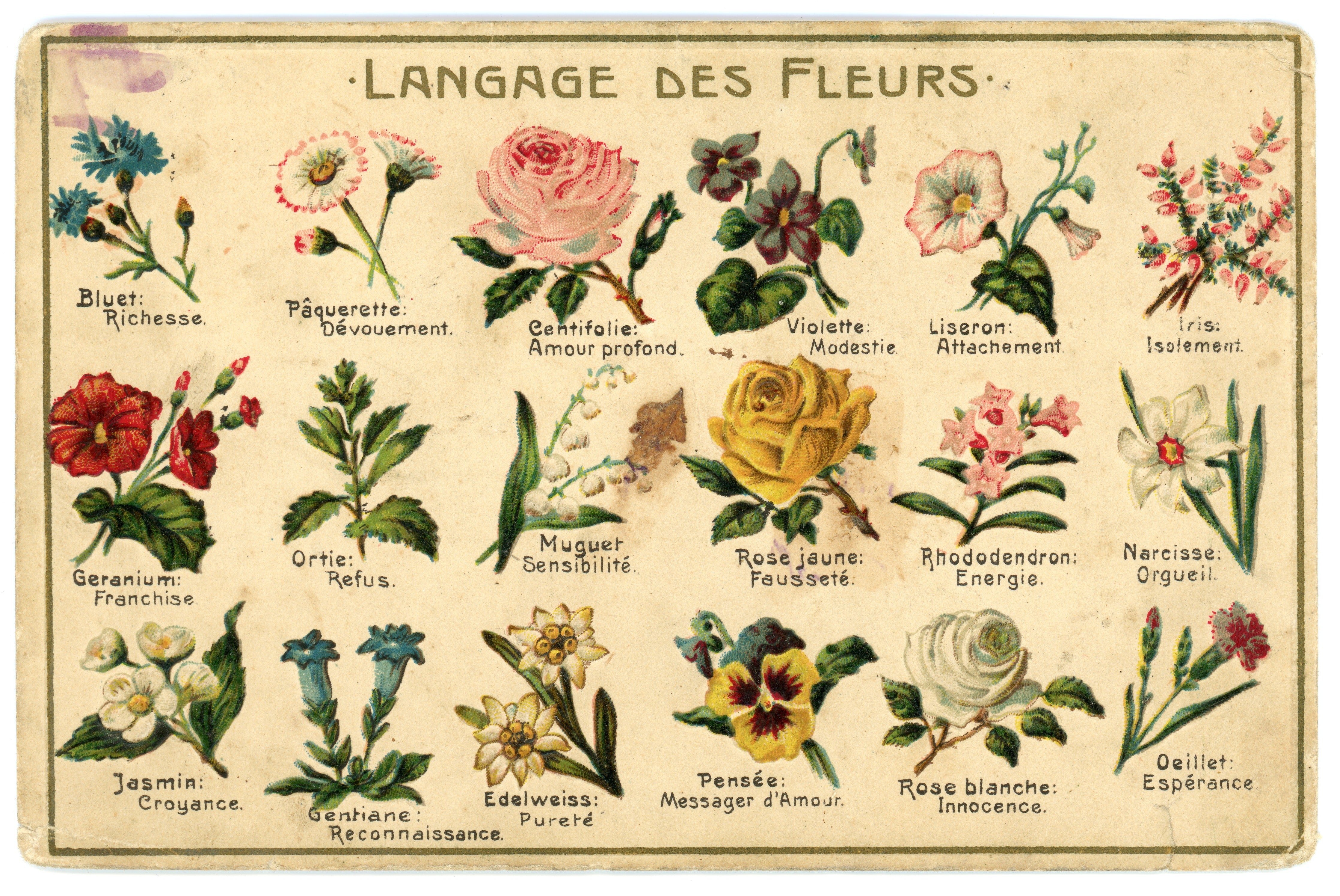 French Ships
For centuries France was a world power and a seafaring nation that maintained colonies throughout the world. France were connected by its vast fleet of military and commercial vessels which allowed France to prosper as a nation well into the 20th century.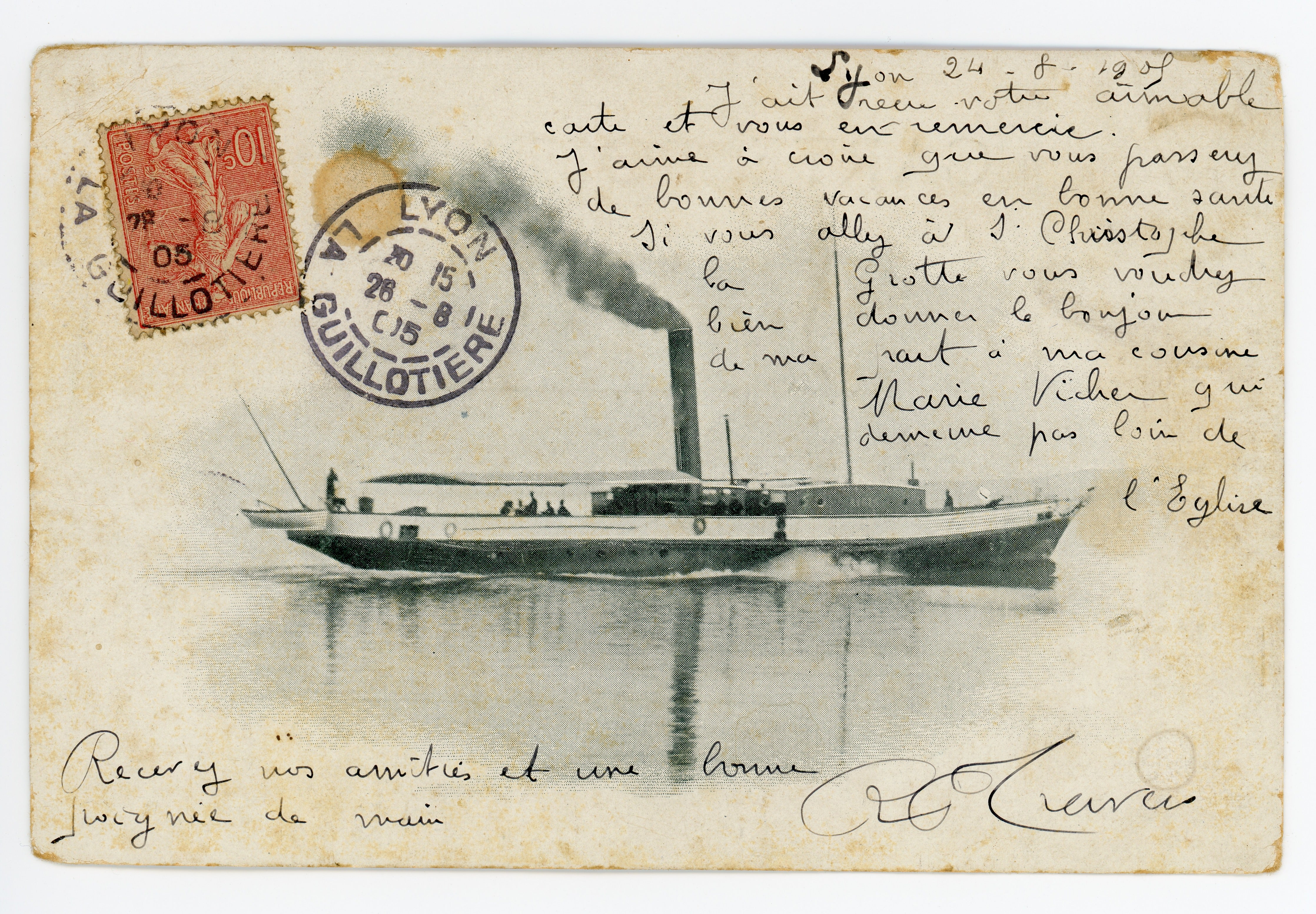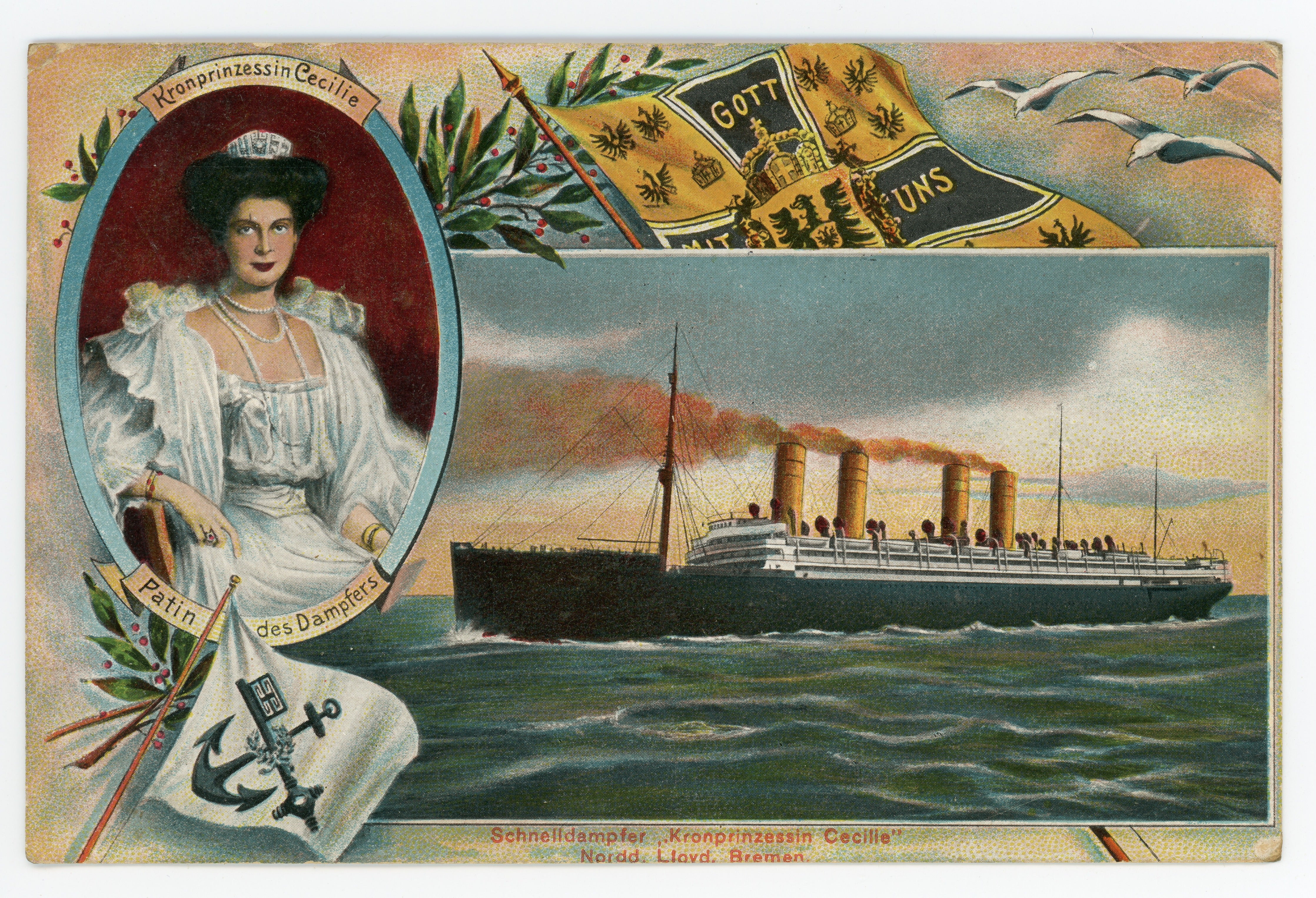 Passenger Liners Of The World
Since the dawn of civilization people have been drawn to the sea to travel the world. Ships of all types provided this means. The passenger liners of the world collection provides a sample of the variety of passenger liners that served travel needs for commence immigration from 1880-1923.
World Exposition & Festivals
This category displays a sampling of World Expos and Festival celebrated over the past 120 years. They often commissioned beautiful art work to display and advertise these events that drew thousands of spectators from around the world.